Gulf States Toyota
Regional work for the states of Arkansas, Mississippi, Louisiana, and Texas.
Texas Parks and Wildlife
A Texas publication for hunting, fishing, outdoor adventuring, and Toyota Trucks.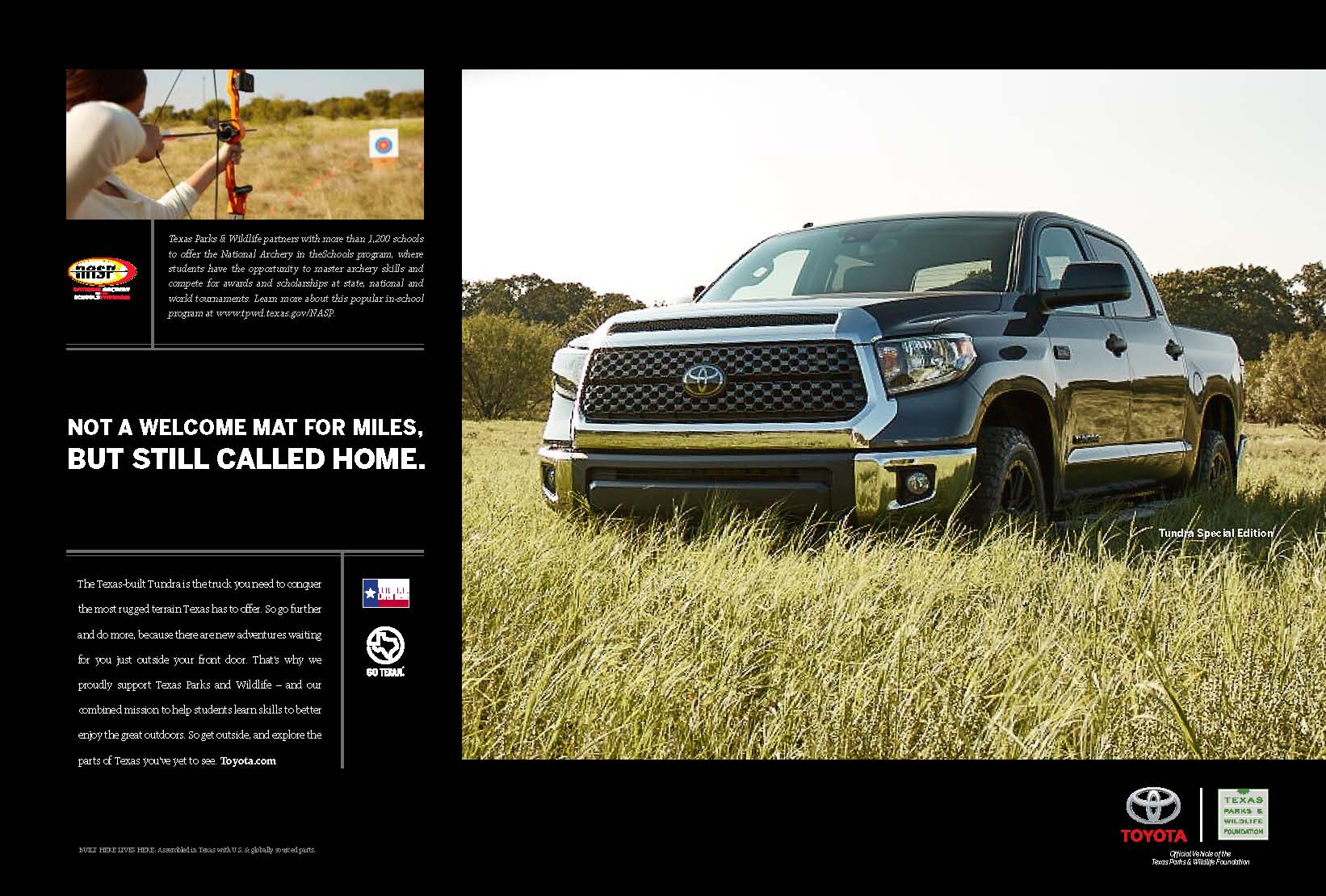 Art Director: Ryan Dalton
NCAA and Professional Sports Partnerships
Gulf States Toyota partners with the Texas Rangers, Houston Rockets, Dallas Stars, FC Dallas, as well as the Big12 and SEC colleges in the Gulf States region.
Art Director: Brian Ratner